Brenna Sweetman 2017 Field Report
2017 CLAG Field Study Award Report:
Brenna Sweetman, Masters Student, Geography, University of Alabama.
Project: Analysis of Water Quality in the Port Honduras Marine Reserve, Belize: a case study of human impacts on a diverse and critical marine landscape, in Punta Gorda, Belize.
The objectives of my research were to analyze spatial and temporal trends in water quality of the Port Honduras Marine Reserve (PHMR), Belize from 1998 to 2015 and to determine the efficacy of the marine protected area for improved conservation management. This study was completed using a mixed-methods approach to gain a broad understanding of human impacts on water resources associated with land use change and population growth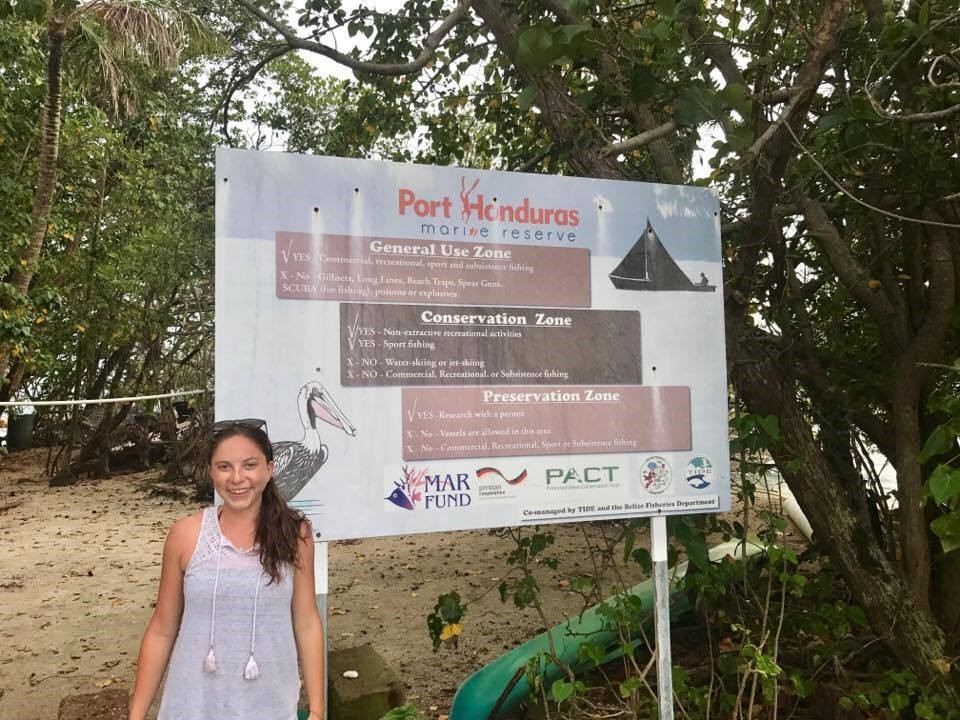 Primary threats to coastal water quality in the region have been identified as watershed-based pollution from nutrient fertilizer runoff and sediment from erosion. To address this issue, I analyzed land use land cover of the seven watersheds that drain into PHMR as well as data from Belize census reports to determine population dynamics during the study period. In addition to quantitative data collection, I also collected qualitative data through interviews with local stakeholders regarding their perception of threats to water quality of PHMR and its surrounding watersheds
Overall, the results of my spatial and temporal analyses yielded statistically insignificant results, suggesting little variation in water quality. The results of my land use land cover change in the watersheds of the region indicate a 344% increase in urban and cleared land and a 7% increase in agricultural land during the study period. The qualitative data collected through interviews with local stakeholders identified conversion to agricultural plantations in the Monkey River and Rio Grande watersheds, the two dominant watersheds, as potential threats to water quality of PHMR.
The opportunity afforded to me by CLAG's support to travel to Belize and conduct this research study for my Master's thesis was an incredibly valuable learning experience for me and an important step forward in my professional career.
Please see the full report for more details.