Carlos Dobler Morales 2017 Field Report
2017 CLAG Field Study Award Report:
Carlos Dobler Morales, PhD Candidate, Graduate School of Geography, Clark University.
Project: Climate change meets the land-sparing/sharing debate: a study of droughts and land-use segregation in the Southern Yucatan, Mexico.
The landscape of the southern Yucatan is currently experiencing a regime shift, in which a formerly heterogeneous and dynamic land-use mosaic is being replaced by one that is more stable, where conservation areas are increasingly segregated from agricultural lands. A new question arises: how does a segregated landscape exacerbates (or not) the vulnerability of rural livelihoods to drought?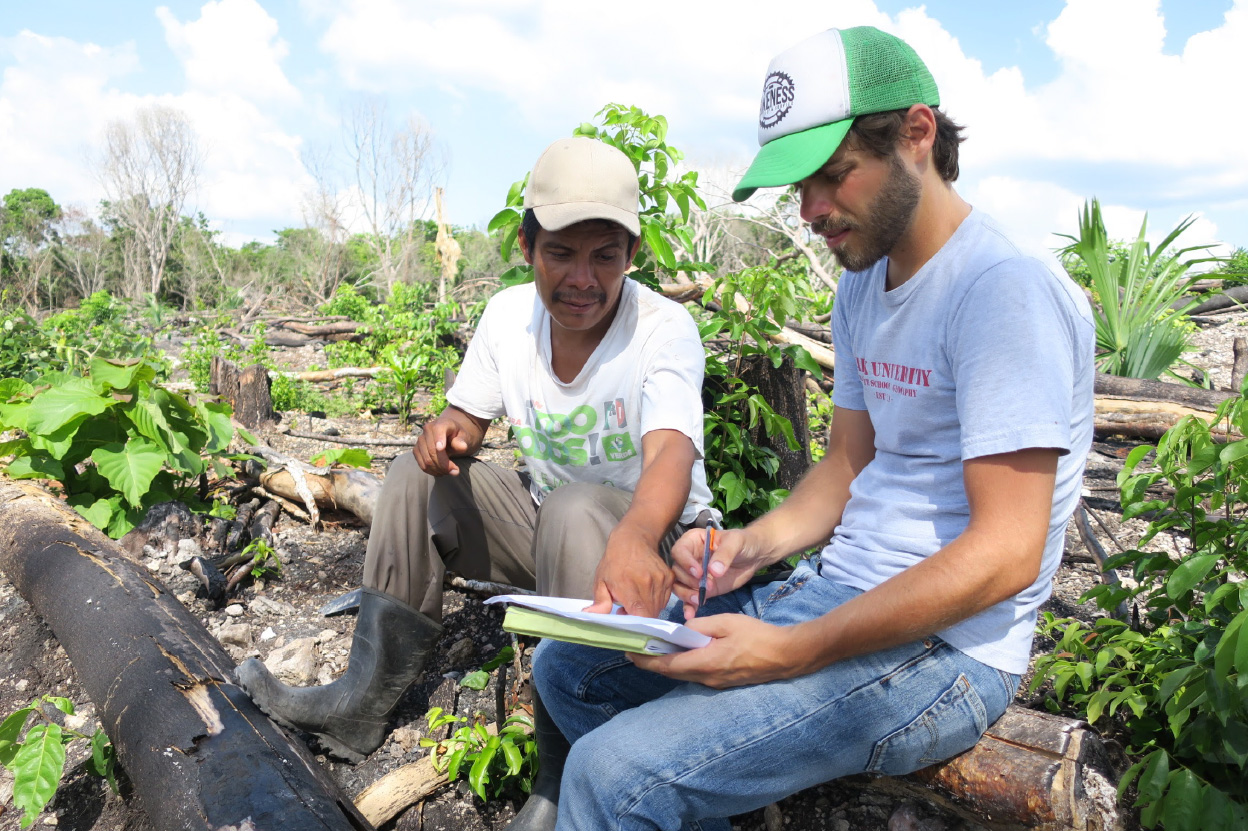 Precipitation in the Southern Yucatan is characteristically irregular, which manifests in frequent droughts that affect both natural and social systems. Despite its natural variability, the region may be experiencing the harshest drought of the last 30.
The transition that the landscape of Southern Yucatan is going through, from a regime where conservation and agricultural lands essentially share the same space to one where both are strictly segregated, resembles a shift from what scholars refer to as a land-sharing to a land-sparing approach in land-use. Extensive research has elucidated the benefits and costs of each approach, especially in terms of biodiversity conservation. However, few studies have investigated the implications of each approach for local livelihoods, even less in the face of climatic change. I expect my doctoral dissertation to provide empirical evidence on the trade-offs and synergies of this land-use regime shift under drought conditions.
Please read the full report here. I finish by thanking CLAG for the significant support they provided me. Without the financial support, my crucial preliminary fieldwork would have been impossible.